Trades Alberta
The Alberta government is proud to support a new series in the Edmonton Journal that examines the importance of careers in the skilled trades. Trades Alberta looks at the benefits of working in trades professions, and highlights initiatives to help young people and groups under-represented in the trades, including Aboriginal people and women, get started on rewarding careers.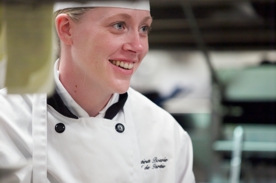 The Trades Alberta series will appear in the Journal's Thursday Business section for 36 weeks beginning November 8.
The Journal series is produced in partnership with CAREERS: The Next Generation, an organization dedicated to the career development of Alberta's youth. The series is supported by the Alberta government and the following industry partners: Syncrude, Suncor, Cenovus, Women Building Futures, Christian Labour Association of Canada and Diversified Transportation.
Government of Alberta partners include:
Albertans looking for support on jobs and careers can call the Career Information Hotline at 1-800-661-3753 or visit the Alberta Learning Information Service (ALIS).