Trades & Occupations
Explore which trade or occupation is right for you
There are more than 50 designated trades and occupations in Alberta, with careers related to everything from landscape gardener and powerline technician to steel detailer and residential construction site manager. Find the career that matches your interests and passion – and learn more about what you need to get started.
Trades and occupations designated in BC or Saskatchewan available here.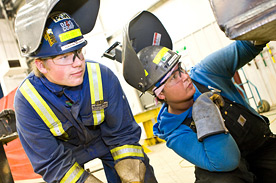 Explore Alberta's designated trades and occupations...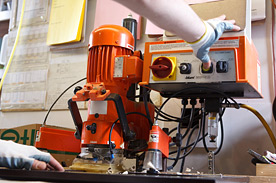 Find out about designated trades, and which trades are designated in Alberta...
Find out about the occupations that are available in Alberta...
Creating Standards
Designation provides recognition that your skills and competencies meet up to Alberta industry standards
Certifications
Download a list of trades and occupations that require
compulsory
or
optional
 certification