Natural Gas Compression Technician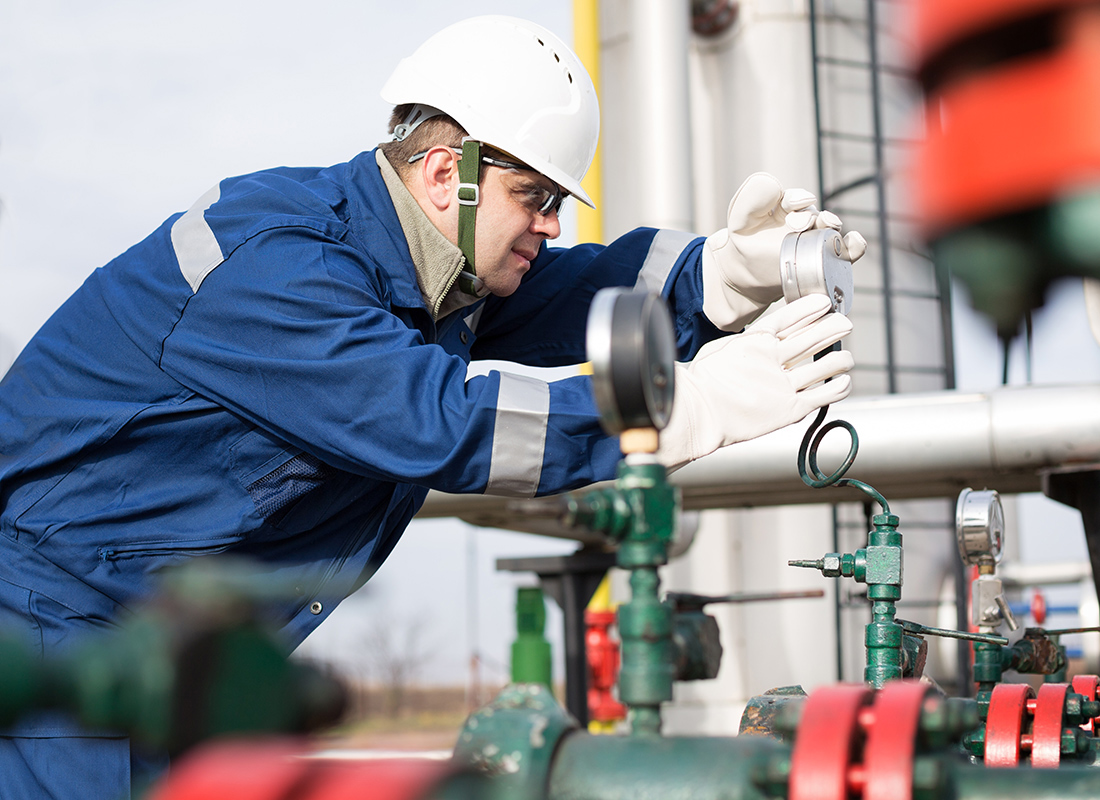 Natural gas compression technicians install, commission, maintain, and repair natural gas compression equipment used to gather, store and transmit natural gas.
On a typical job, natural gas compression technicians:
read and interpret diagrams and schematic drawings and related technical information to determine work procedures,
perform the assembly, installation, inspection, maintenance, repair and overhaul of natural gas compression equipment,
complete ignition analysis, fuel, air, exhaust and engine management systems testing, fault diagnoses and repair,
complete reciprocating and rotating machinery analysis to determine equipment condition, prediction to failure, corrective and preventative measures, and equipment performance to design intent,
perform visual walk-around inspections to determine the external conditions and obvious operational or safety issues;
use a variety of electrical, mechanical and specialty diagnostic test equipment to diagnose problems and adjust engine systems,
provide preventative and corrective field mechanical services on gas compression, processing and production equipment on-site at client locations,
troubleshoot and diagnose mechanical and general electronic control problems and all levels of compressor system failure,
repair and rebuild natural gas equipment;
inspect malfunctioning or damaged equipment to determine the nature and scope of the problem using applied failure analysis principles,
perform reliability analysis and risk assessments and apply to compression systems,
identify and develop maintenance strategies based on Reliability-centered Maintenance, Condition-based Maintenance, and Preventive Maintenance concepts, and
adhere to regulations and standards related to natural gas compression systems to ensure the safety of all workers, the environment and equipment.
Program Information
| | |
| --- | --- |
| Program | Information & Requirements |
| Apprenticeship | The term of apprenticeship for a natural gas compression technician is 4 years (four 12-month periods) including a minimum of 1500 hours of on-the-job training and 8 weeks of technical training each year. |
| Trade Qualifier | |
Program Credit
Category
Information
High School Credit
Related Trades

Applicants with an Alberta or recognized trade certificate in one of the following trades may be eligible for credit towards their apprenticeship or Trades Qualifier program requirements.

Agricultural Equipment Technician

Automotive Service Technician

Heavy Equipment Technician

Instrument Technician

Millwright

Refrigeration and Air Conditioning Mechanic

Transport Refrigeration Technician
Supporting Resources
 

Description

Description / Resources

Resources

Trade Information
Get important information about the duties, working conditions, and skills and abilities needed to work in this trade. (You will be re-directed to the alis website.)
Job Information
View job postings in this trade, and learn about the current job market, average wage and resources for finding a job. (You will be re-directed to the alis website.)
Entrance Requirement
You must satisfy the educational requirements or pass the entrance exam to start an apprenticeship program. If you are writing the entrance exam, there are entrance-level competencies to help you prepare, as well as an exam counselling sheet and study guide.
Course Outline
Get information on all of the program requirements and what you will learn.
Technical Training
View a list of currently scheduled technical training classes.
Financial Assistance
Student loans, grants, scholarships and other financial assistance may be available. For more information visit our Financial Assistance section, visit an Apprenticeship and Industry Training office or call toll-free to 1-800-248-4823.
Examinations
Get exam counselling sheets for your upcoming apprenticeship, interprovincial or qualification exam.
Recognized Credentials

A person who holds a valid recognized credential is permitted to work in Alberta, but some employers may require Alberta documentation as proof that the holder is allowed to work in the trade or that the holder's credential is recognized.

Trade Regulation
For more information regarding tasks and activities, please review the Trade Regulation.