What's a trade?
Designated trades and occupations are careers that are regulated by the Apprenticeship and Industry Training Act.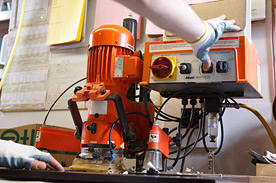 Designated trades have an apprenticeship program. When a trade is designated, it has either a compulsory or optional certification.
A worker in a compulsory certification trade is a registered apprentice or a certified journeyperson.
A worker in an optional certification trade can work for an employer who is satisfied that person has the skills and knowledge expected of a certified journeyperson, or be self-employed.
To work in and learn a compulsory or optional certification trade in Alberta, a person must be a registered apprentice.
What's an Occupation?
An occupation is more than just a job; it's a career that can require many different types of training or certification. In Alberta, occupations can be designated or regulated, so make sure you know the type of certification or training you need to be successful in your career.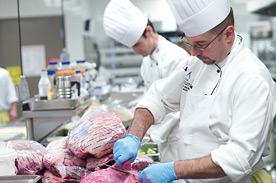 Designated occupations
Designated occupations are part of Alberta's apprenticeship and industry training system. Designated occupations: 
have training and certification requirements designed by industry
have certificates issued by the provincial government
recognize skills and competencies learned through any of the following:

work experience
formal training provided by industry
a combination of work experience and training
 You can work in a designated occupation without a acquiring a certificate.
Regulated Occupations
Regulated occupations (or licensed professions) are controlled by law to protect the public. Any certificates or licences for these occupations are issued by industry, not government. The ability to work in a regulated occupation is also determined by that occupation's industry.
Most healthcare professions are regulated occupations, as well as several non-healthcare professions.
Explore Alberta's designated trades and occupations
Learn more about Alberta's designated trades.