About Us
Working together to benefit Albertans
Alberta's Apprenticeship and Industry training system is driven by a partnership between industry and government. Apprentices, trainers, employers and government work together to create a training system that is industry-focused, resulting in a highly skilled, internationally-competitive workforce.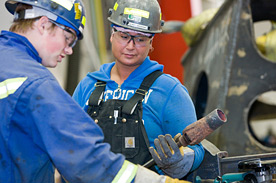 Learn more about the Apprenticeship and Industry Training (AIT) system...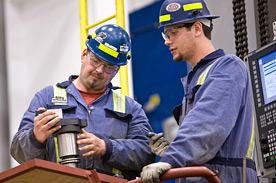 Meet our industry partners and the Apprenticeship and Industry Training Board...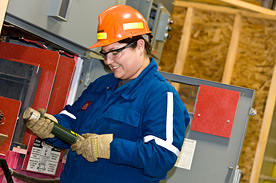 View links related to apprenticeship and industry training across Canada...
Become part of Alberta's Industry Network and help shape the apprenticeship and industry training system for your trade.
Trades Alberta looks at the benefits of working in trades...