Challenge an Exam
Preparing to challenge the Entrance Exam?
Download the Entrance Exam Study Guide.
Preparing to challenge an Apprenticeship Exam?
Alberta registered apprentices who wish to advance and progress in their apprenticeship program have the following options:
Attend classroom instruction,
The sponsor may provide a Sponsor Recommends Exam Challenge letter requesting the apprentice to challenge the exam for that period of apprenticeship, or
If unemployed and the apprentice has enough work experience (months and hours) submitted for the period of apprenticeship, the apprentice can request to challenge the exam for that period of apprenticeship.
See below for how to request an apprenticeship exam challenge.

First or Second Exam Challenge Request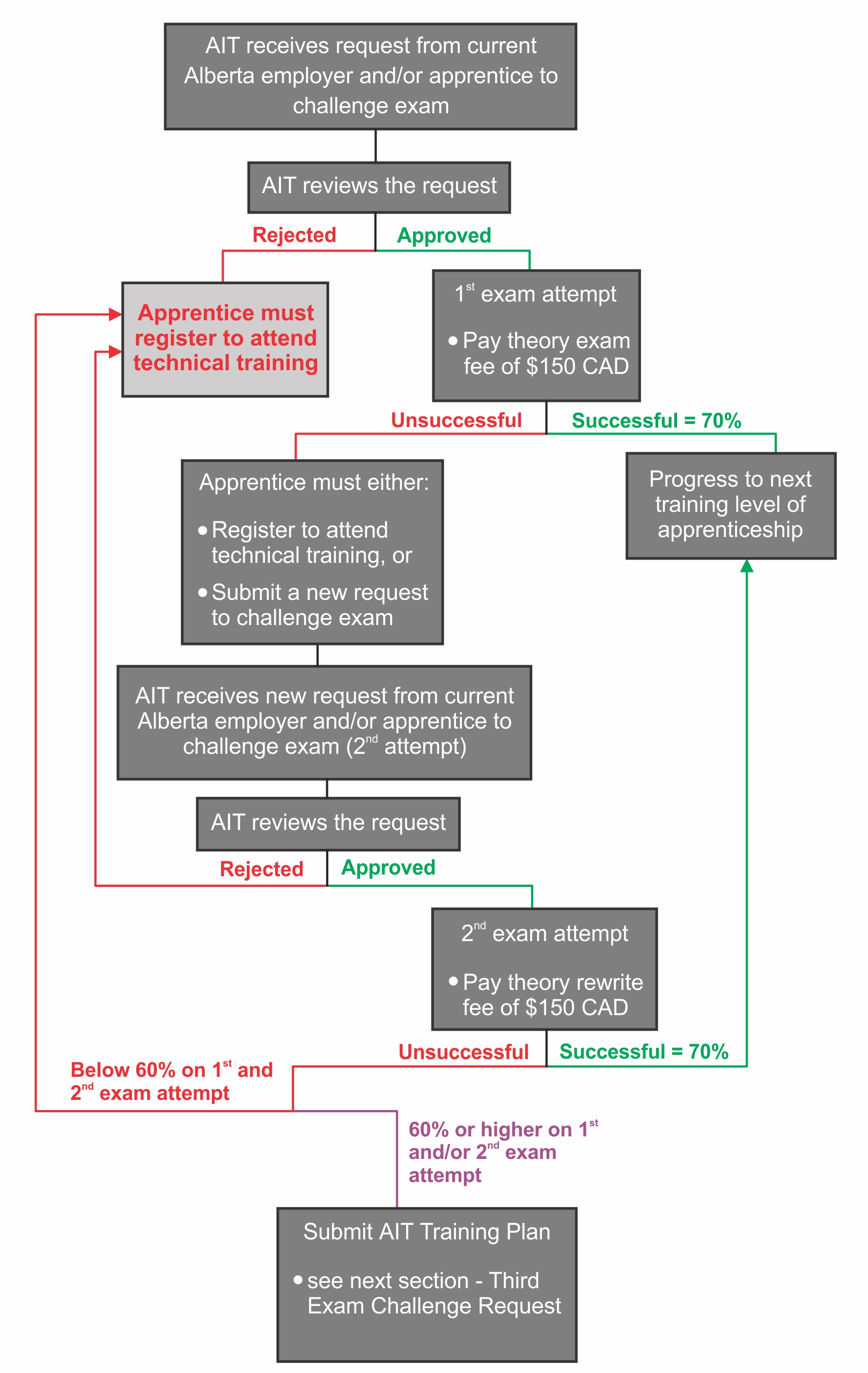 Third (Final) Exam Challenge Request
Preparing to
rewrite
a Trades Qualifier Exam?
If you were unsuccessful in your Trades Qualifier exam attempt(s), you may be eligible for an exam rewrite.
See below for steps on rewriting a Trades Qualifier exam.
Trades Qualifier - Recognized Credential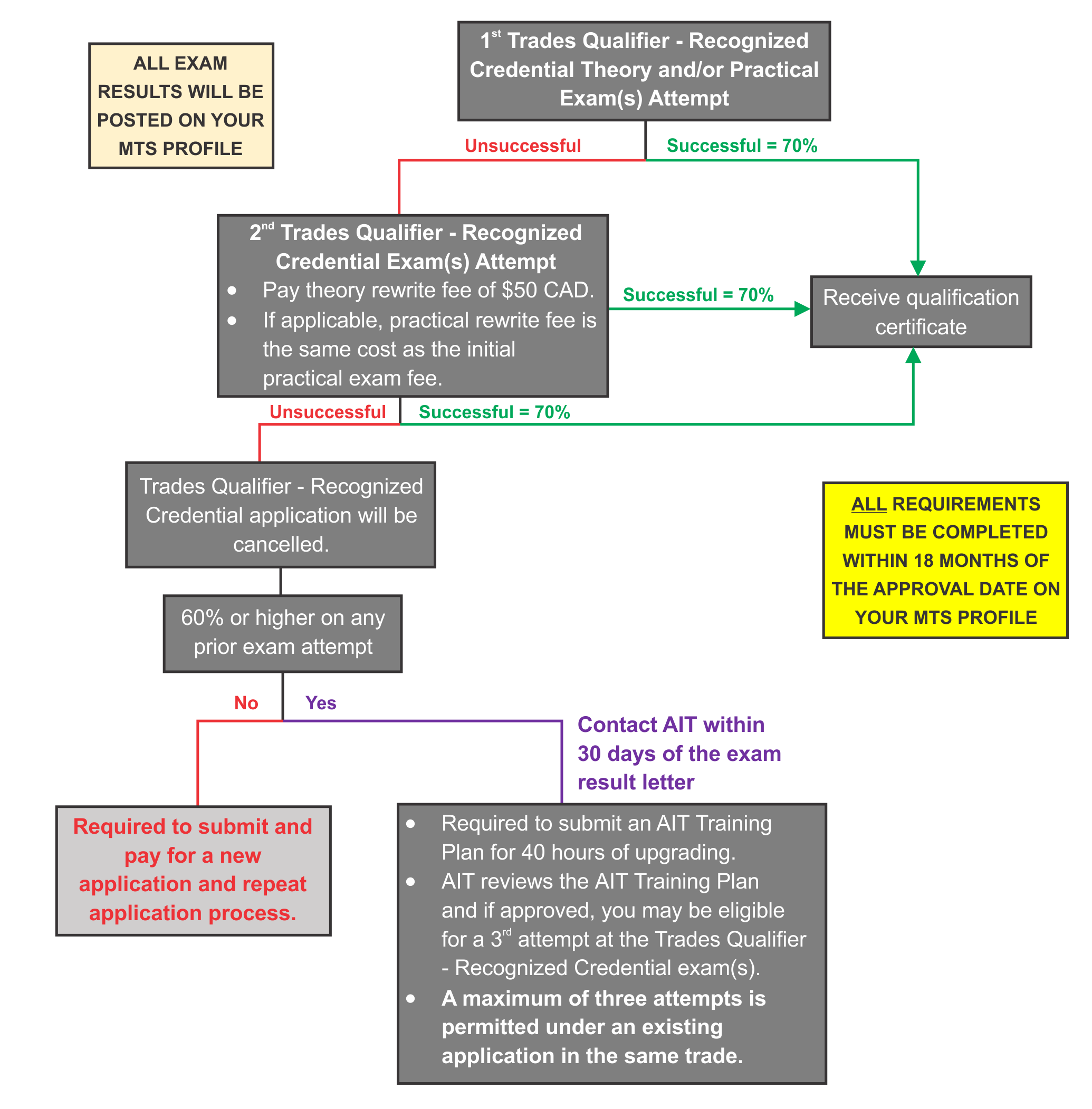 Trades Qualifier - Work Experience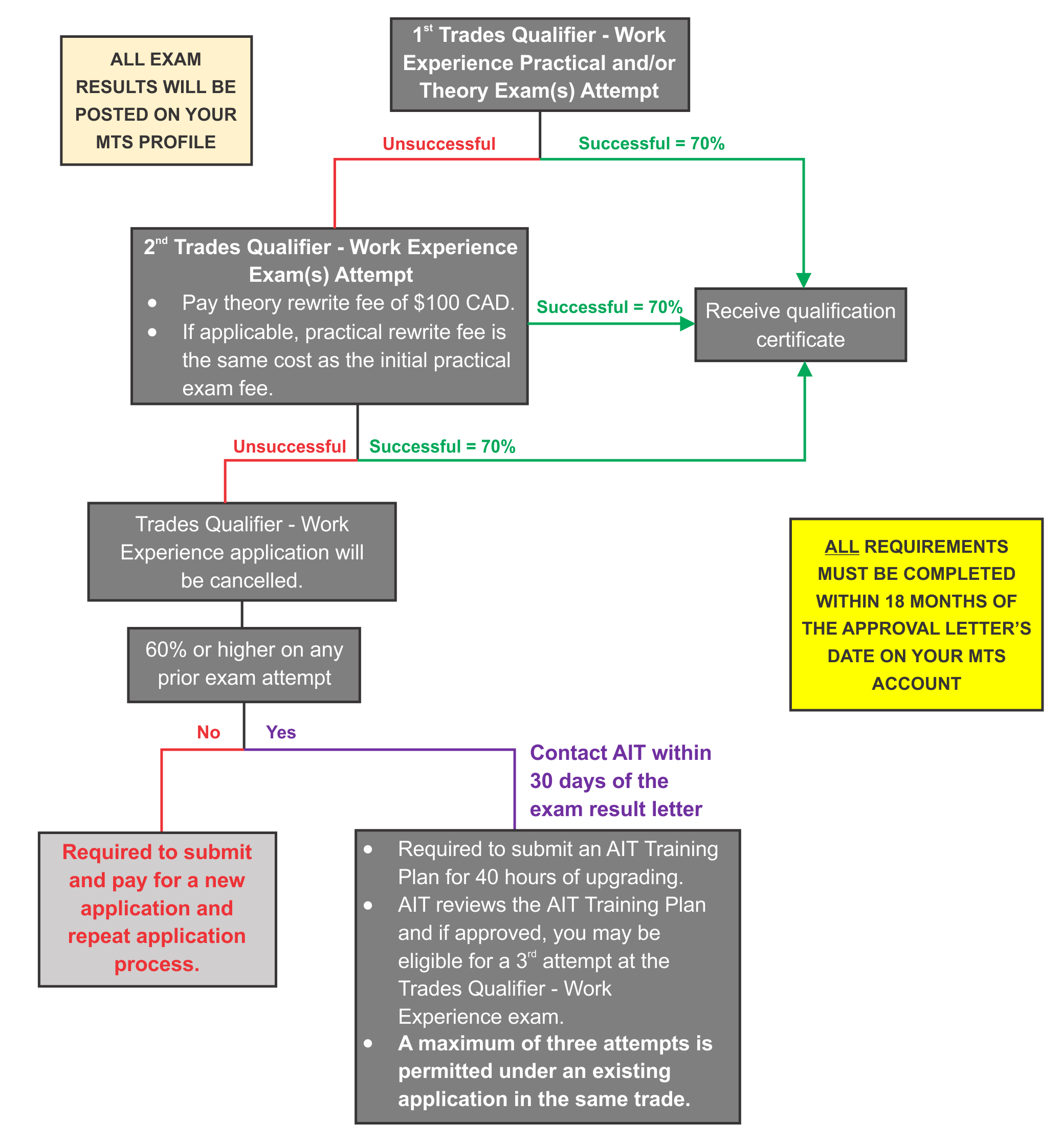 Click here for the fillable AIT Training Plan template.  For more information, please visit our AIT Training Plan page.